OK #1
8124 E 21st Unit A, Tulsa OK, 74129
PLAN A COMMUNITY RADIO STATION FOR TULSA!
Listen to 91.1 here, and join our discord server here for more info and to get involved!
Loading ...
Support us on Patreon HERE
UPCOMING
Opens Friday, December 10th
6-9pm
8124 E 21st Unit A, Tulsa OK 74129
Introducing… a new photo exhibition curated by Nicole Donis and Rachel Rector, featuring forty works by twenty local artists. This collective photography exhibition showcases artists' definitions of identity and home. Our homes could be our physical living space, our racial or sexual identities, or our geographic location and how we connect to it. Artists reflect on these themes and how they fit into the cultural and political landscapes of Oklahoma. Some feel as though this land defines them, while others grapple with the painful history and conservatism of our state and how that impacts their own definitions. Join us while we explore how to exist and create art in a space that is often overlooked and unheard- how to meld our personal identities, beliefs, and values, into a place that may not share them, and still flourish.
Opening reception is Friday, December 10th from 6-9pm. Show up through 12/25, Saturdays and Sundays from 12-5pm or by appointment.
In person event, please be vax'd and masked
Sunday, December 12th
2-5pm
8124 E 21st Unit A, Tulsa OK 74129
Sunday 12/12, join us for a Sun Print Workshop as part of our upcoming photo exhibition Almost Home, curated by Nicole Donis and Rachel Rector. Learn to make your own sun prints using traditional cyanotype analog processing. We'll provide all necessary supplies, but participants are welcome to bring anything they'd like to make prints of or print onto. T-shirts, sheets, cardboard and paper can all be printed onto. Flowers, bugs, photo negatives, sticks, bones, or really anything you can think of can be used to make your prints.
Open to all, please be vax'd and masked, $5-10 suggested donation
About OK #1
OK #1 is in a big room located at 8124 E 21st Unit A, in Tulsa, OK. The goal is to provide a simple space for ideas that wouldn't otherwise have a home in Tulsa. For the most part, this will take the form of lectures, performances, and workshops. In the interest of transparency and paying people for their work, we promise a $300 artist fee for any of OK #1's collaborators. On that note, if you would like to support future projects at OK #1, you can send us money at https://www.paypal.me/okno1. All donations* are exclusively reserved for artist fees, every $300 raised is an artist paid!

*As far as we know, "donations" are not tax deductible. OK #1 is a subsidiary of Pharma Corp LLC, which is in turn a shell corporation for the artist Lucas Wrench, who ultimately determines OK #1's programming schedule based on arbitrary curatorial preference.

But! If you would like to propose something for OK #1, send a short pitch to info@okno.one and we will either a) respond with interest and enthusiasm, or b) attempt to direct you towards someone who may be more interested and/or enthusiastic
LINKS
YOUTUBE
/ FACEBOOK / INSTAGRAM / TWITTER / TWITCH / PATREON
CYBERDOCS *STAY SAFE!*
Digital Security Guide for Protestors by LA Cryptoparty and Resistant Systems
online privacyy by @wireless_vibes

past...
A History of the Freedmen of Indian Territory with Eli Grayson
Thursday, November 11th
7pm
8124 E 21st Unit A, Tulsa OK 74129
twitch.tv/okno1stream
Join us at OK #1 on Thursday, November 11th at 7pm for A History of the Freedmen of Indian Territory, with Eli Grayson.
This deeply complex and often overlooked history begins with the very first enslaved Africans in North America in the 1500s, and continues with contentious legal battles in the present day. Encompassing the Trail of Tears, the establishment of Indian Territory, statehood, black townships, the Dawes Act, disenrollment, broken treaties, and so much more... This event is necessarily just an introduction, and hopefully the beginning of much more to come.
Free and open to all. In person and streaming online at twitch.tv/okno1stream
Eli Grayson is a Muscogee Creek citizen in Tulsa, Oklahoma, who advocates for the rights of Creek Indians of mixed ancestry.
Flyer by @sshekinaa
Please be vax'd and masked
Hagsploitation Halloween with Kris Rose
Sunday, October 31st
8pm
8124 E 21st Unit A, Tulsa OK 74129
Attention all you ghoulish sickos. Announcing a very special Hagsploitation Halloween with night hag supreme Kris Rose, coming to OK #1 this hallows eve, aka Oct 31st at 8pm. Join us for a screening of the groundbreaking work of hagsploitation "What's the Matter with Helen?" and a brief discussion of the hagsploitation genre. Plus find Kris screening horror classics all over OK this month..
Flyer by @sshekinaa
In person event, please be vax'd and masked
Sunday, October 17th
5pm
8124 E 21st Unit A, Tulsa OK 74129
Continuing our themes of censorship and cultural control in Tulsa, Sunday the 17th at 8pm we're joined by special guests St. Domonick and Hakeem Eli'Juwon for a screening of the Real Reaparations Video. We'll get into the takedown and internet sweep of Fire in LIttle Africa's original video and the reshoot. How are entities like Fire in Little Africa funder GKFF trying to control conversations around the Race Massacre? What's acceptable criticism, what are the limits on our outrage, and what happens when we push past these boundaries in the fight for reparations?
Open to all vax'd and masked at 8124 E 21st, Unit A, in person only.
Thanks to DJ Buddy Rodriguez for organizing.
Reparations Beyond Representation: A Listening Session with words by Tiffany E Barber and music by Buddy Rodriguez
Thursday, September 16th
7pm
8124 E 21st Unit A, Tulsa OK 74129
Join us at OK #1 on Thursday September 16th at 7pm for Reparations Beyond Representation, a listening session with words by Tiffany E Barber and music by K-NO radio DJ Buddy Rodriguez. How artists can meaningfully contribute to the fight for reparations locally and nationally? What are existing efforts we can look to, what new strategies are needed, and what can we do right now in our immediate community? Please bring your questions and opinions.
Open to all vax'd and masked at 8124 E 21st, Unit A, and streaming online at okno.one.
Tiffany E. Barber is a scholar, curator, and critic of twentieth and twenty-first century visual art, new media, and performance. Her work, which spans abstraction, Afrofuturism, dance, fashion, feminism, and the ethics of representation and aesthetic criticism, focuses on artists of the Black diaspora working in the United States and the broader Atlantic world. She is Assistant Professor of Africana Studies and Art History at the University of Delaware.
www.tiffanyebarber.com
Buddy Rodriguez is an actor, comedian, entrepreneur and host of Saturday Night Slaps on K-NO radio
K-NO RADIO AND THE SHOP INFO SESSION
Sunday, September 5th
2pm
8124 E 21st Unit A, Tulsa OK 74129
So U Want 2 b a DJ?!? With the shop opening this weekend, we want to open the station back up to anyone who wants 2 be involved! Mask up and meet us at the space next Sunday the 5th at 2pm for a very special info session for future DJs. We'll go over the radio set up, our current battles with the FCC, and our top secret scheme to stay on the air. We'll also be discussing the shop and how it all will work together for anyone who wants to help out. A veritable bonanza of information. Plz tell all your friends! No previous experience necessary! All are welcome.

flyer by @sshekinaa

****masks required****
OK #1 Official Grand Re-Opening with Lost in America
Saturday, August 14th
8pm
8124 E 21st Unit A, Tulsa OK 74129
Join us Saturday, August 14th at 8pm for the official Grand Re-Opening of OK #1, in our beautiful new location. Featuring performances by Elisa Harkins, Travis Mammedaty, DJ No Name and Bambi, and SUNVOW. Plus special DJ sets from DJ SSHEKINAA and DJ Buddy Rodriguez and more!?! We're also very excited to introduce our official new partners in the space Lost in America - a new independent art gallery for Tulsa coming soon!
The History and Destruction of Greenwood Since 2001 with Kristi Williams
Thursday, April 29th
7pm
Stream for free at TWITCH.TV/OKNO1STREAM
Join us June 3rd at 7pm for a discussion with Kristi Williams exploring the history and destruction of Greenwood since 2001. In the twenty years since the "Tulsa Race Riot Commission " marked the first official acknowledgement of the Tulsa Race Massacre, the city of Tulsa in conjunction with the George Kaiser Family Foundation, has aggressively transferred large parcels of Greenwood into the hands of white developers. How has the notion of "reconciliation" been used to obscure land theft, and withhold reparations in favor of white-owned developments like ONEOK field, OSU, and the BMX USA museum. What's the significance of the "2001 Race Riot Reconciliation Act" and how has it been used to accelerate the theft of land in Greenwood? Lastly what are the possibilities for mobilizing Tulsans against this twisted notion of reconciliation in favor of real and meaninful reparations.
Streaming at okno.one and twitch.tv/okno1stream.
Kristi Williams aka Orisabiyi is an author, community activist, co-owner of the REAL Black Wall Street Tour, and Chair of the Greater Tulsa African American Affairs Commission.
Constructing Abolition Brick by Brick with Jaden Janak and Mana Tahaie
Thursday, April 29th
7pm
Stream for free at TWITCH.TV/OKNO1STREAM
Join Jaden Janak and Mana Tahaie on Thursday, April 29th at 7pm, for a conversation exploring the relationships between surveillance and abolition. Surveillance and policing surround us everywhere we go. From CTV cameras at grocery stores to so-called School Resource Officers (SROs) at schools and even to tracking devices like cell phone, we are constantly being tracked, monitored, and controlled. How can we create practices and communities that are safe from surveillance and policing? Come and hear two abolitionists discuss their thoughts on how to create such societies.
Streaming at okno.one and twitch.tv/okno1stream.
Jaden Janak is a PhD candidate at the University of Texas at Austin (Hook 'Em.). Raised and politicized in Tulsa, Jaden is also a proud alumni of Booker T. Washington High School Class of 2014. They are passionate about creating solidarity connections with incarcerated folks.
Mana Tahaie (she/her) is a racial justice activist and consultant based in Tulsa, Oklahoma. She envisions a world without punishment, where bodily autonomy and community safety are human rights guaranteed to all.
91.1 FM K-NO RADIO INFO SESSION
Sunday, March 28th
8pm
Stream for free at TWITCH.TV/OKNO1STREAM
This Sunday at 8pm! Join us for a super special info session all about the PULSE OF TULSE aka 91.1 FM aka K-NO Radio Tulsa's premier pirate radio station. We'll go over some major updates including a new space and a new wider broadcast range. Most importantly ! Learn how to join the legion of DJs and host your very own radio show.
Streaming at okno.one and twitch.tv/okno1stream.
No Stigma: Harm Reduction (and basic human decency) with SHOTS
Thursday, April 8th
7pm
Stream for free at TWITCH.TV/OKNO1STREAM
Join us April 8th at 7pm for a conversation with Hana Fields and Jen Sharp of SHOTS (Stop Harm on Tulsa Streets). We'll discuss the basic strategies of harm reduction like needle exchanges and Narcan distribution. We'll also get into the very rational reasons people use drugs, and the harm inflicted when these realities are denied. And more!
Streaming at okno.one and twitch.tv/okno1stream.
Joseph Beuys More Like Broseph Guys with Paul Wwaddell
Saturday, February 6th
7pm
Stream for free at TWITCH.TV/OKNO1STREAM
In the COVID-19 era the CamShow is the new art museum. An instant archive created simultaneously to the live performance. The passive camera swallowing everything. - Camus
Join us Saturday, February 6th at 7pm for Joseph Beuys More Like Broseph Guys, a twitch stream with Paul Waddell. We're taking a break from the world of rational thought, lectures, and conversations to delve back into the irrational ethers of performance art. Featuring Microsoft Flight Simulator 2020.
Paul Wwaddell is an artist and amateur weightlifter based in Oklahoma City. He makes art to heal the world. https://paulwwaddell.com/
Streaming at okno.one and twitch.tv/okno1stream.
The Trouble That's Brewing at the Tulsa Artist Fellowship with Naima Lowe and Heyd Fontenot
Thursday, January 7th
7pm
Stream for free at TWITCH.TV/OKNO1STREAM
Join us Thursday, January 7th at 7pm CST for a conversation with Heyd Fontenot, Naima Lowe, and Lucas Wrench (OK #1's proprietor), discussing our experiences in the Tulsa Artist Fellowship that led us to speak on the record for Catherine Wagley's recent article "Trouble is Brewing at the Tulsa Artist Fellowship." We'll discuss past efforts to push for change and accountability within the fellowship, our motivations for speaking out publicly, and what we hope will happen as a result.
Streaming at okno.one and twitch.tv/okno1stream.
Read the original article here.
Four Things You Might Not Know about Tulsa (but probably should) with Russell Cobb and Apollonia Piña
Thursday, January 14th
7pm
Stream for free at TWITCH.TV/OKNO1STREAM
Join us Thursday, January 14th at 7pm CST for a presentation by research partners Russell Cobb and Apollonia Piña, uncovering four of Tulsa's best kept secrets.

1. The land swindles behind the Gathering Place and Turkey Mountain
2. The grifters paradise at the Exchange National Bank (now BOK)
3. The Real Charles Page
4. The Bucket of Blood Saloon
Streaming at okno.one and twitch.tv/okno1stream.
Russell Cobb is the author of The Great Oklahoma Swindle: Race, Religion, and Lies in America's Weirdest State (Nebraska Press, 2020) and an associate professor in Latin American studies and creative writing at the University of Alberta.
Apollonia Piña is an interdisciplinary researcher, founder of Green Corn Medics, and Mvskoke (Creek) Citizen.
Buy Russell's book here.
For the Record: Archives as Reparative Technology with Archive Acts
December 1st, 5th, and 12th at 2pm CST
Stream for free at TWITCH.TV/OKNO1STREAM and ARCHIVEACTS.COM
OK #1 and Archive Acts present... For the Record: Archives as Reparative Technology, streaming this December at okno.one.

Join us for three conversations with artists exploring archival practice as a means to counter historical narrative, claim power, and assert new realities.

This series is supported by the Oklahoma Visual Arts Council.
Artists Archiving Artists
with Hailey Loman and Black Lunch Table
December 1st at 2pm CST

On December 1st, join us for Artists Archiving Artists, a conversation with Hailey Loman, founder of the Los Angeles Contemporary Archive (LACA), and Jina Valentine and Heather Hart, co-founders of Black Lunch Table. We'll explore how artists working outside traditional art institutions can produce lasting archives for artists and art communities that have been underacknowledged. We'll consider the limits of the art historical canon, how art historical narratives are produced, and how artists can assert themselves into the historical record to expand, alter, and correct these hierarchies.

See the participants full bios here
Geo Archives
with Tia Simone Gardner and Latipa
December 5th at 2pm CST

Join us December 5th at 2pm for Geo Archives, a conversation with artists Latipa (formerly known as Michelle Dizon) and Tia Simone-Gardner. With migrations from the Phillipines to Los Angeles and floating the Missisippi River from Alabama to Minneapolis, we'll explore the cartography of place through feminist geo-political lenses. These artists, whose scholarly research centers their multidisciplinary creative praxes, will speak on interrogating lands and landscapes, decolonizing historical gazes, and centering intimacy, critical listening, and survivance.

See the participants full bios here
Ritual Archives
with Jessica Harvey and Candice Lin
December 12th at 2pm CST

Join us December 12th at 2pm for Ritual Archives, a conversation with artists Jessica Harvey and Candice Lin. We'll explore the archival fringes found in Harvey and Lin's work, from fictionalized artifacts and collections to new rituals for care and preservation, revealing a much less sterile, and far more human foundation of archival practice. Lin and Harvey both circumvent traditional expectations of the archive with materials as diverse as frozen urine, jarred farts, experimental fungi, and alchemical rituals of material and memory.

See the participants full bios here


**POSTPONED** Black Friday Sessions with ASLUT
Friday, November 27th at 8pm
5414 E 11th St
**OUTDOORS ONLY - MASKS REQUIRED**
OK #1 and ASLUT zine present Black Friday Sessions coming to OK #1's parking lot this Black Friday, November 27th from 8pm until ..... Featuring sets from the K-NO Radio DJ's, plus special guests from ASLUT. This event is outdoors only so plan to dress warmly, with masks required. Email info@okno.one with any questions!
Poscrisálidas with Ahimsa Timoteo Bodhrán in collaboration with Welana Queton, Yvette Wiley, & José Emmanuel Vega
Sunday, November 8th
3pm
Stream for free at TWITCH.TV/OKNO1STREAM
Join us on Sunday, November 8th at 3pm for Poscrisálidas, presented in partnership with Tulsa City-County Library's Hispanic Resource Center.


Poscrisálidas is a multimedia dance/painting/writing/music collaborative performance by multimedia artist, critic, organizer and educator Ahimsa Timoteo Bodhrán who will be joined by dancer and curator Welana Queton; dancer, poet and scientist Yvette Wiley and singer and organizer José Emmanuel Vega.

"Monarch butterflies chart patterns of movement across borders throughout the Américas, annually reuniting communities in the Caribbean and North/Central/South America. An intersectional symbol many times over, of transnational Indigeneities and Latinidades, migration, undocumented peoples, survivorhood, and queer/transgender communities of color, these relations go through cycles of interiority and exteriority, inner and outer worlds, cocooning, transformations, and re-emergence. During the coronavirus pandemic, much of the natural world has healed and flourished, as many humans have been forced to slow down, go internal, remove themselves from the external world, travel, and many of the active forces producing environmental pollution. At the same time, various ecosystems are under attack, and undergoing profound climate change that threatens mass extinction. Humans have been reckoning with loss, grief, and simultaneous intersecting crises—health, electoral/political, violently oppressive, environmental—often using technology to remain informed, active, and connected. In many ways, we have been removed from the realm of the senses, from our bodies, the elemental world, and each other, and been utilizing old and new ways to reconnect and remain interwoven. This performance by womanist and queer/trans artists of color, weaving together different artistic elements, seeks to wonder what we will be like post-pandemic, post-crises. What will it mean to touch each other again? Move with one another? Feel grounded in our senses, bodies, and this world? Be fully creative? Be able to share meals and hugs? Participate again in ceremonies and gatherings without fear? How can art, dialogue, and community help us heal and envision future worlds, move us back from private into public, where we can fly again together, after emerging from our chrysalises?"

Conducted live from multiple sites in Oklahoma and California, shared via video conferencing, followed by a dialogue, this event is part of Hispanic Heritage Month activities presented by the Hispanic Resource Center of Tulsa City-County Library and OK #1.
The Disembodied Voice with Howl Space
Wednesday, October 21st
7pm
$10 Tickets for personalized feedback HERE
Stream for free at TWITCH.TV/OKNO1STREAM
Join us on Wednesday, October 21st at 7pm for The Disembodied Voice, an experiment in voice projection through the net with Howl Space.

Voices floating in the ether, being born from the reticle of a speaker, disembodied voices crawling in our ears. Are these voices really bodiless? Gregory Whitehead (VoiceArts Radio Station) states that a voice always recreates a body. In our crazed overloaded zoom insanity of a semi-lockdown how can we connect to our bodies, how can we physicalize the body of the other from the web into our space. This workshop explores voice embodiment and projection through the net.

Requirements!

Have a space in which you are able to move and extend the arms
Comfortable clothes
Water
If possible, bluetooth headphones

$10 Tickets include the zoom link for personalized feedback throughout the workshop, but a free live stream will be available at https://www.twitch.tv/okno1stream for those who wish to participate without feedback. Please email info@okno.one with any questions!
About Howl Space!

Crossing the vastness of shared space, the HOWL is a primal force of expressive, open communication and release, a mesmerizing free call that not only connects us to each other but to the outer and inner landscape of our creative, performing bodies. --- Sound artists and vocal experimenters Carmina Escobar and Micaela Tobin have united their unique praxis to form HOWL SPACE, a boundless and focused virtual space for exploring, expressing, and connecting the relational, artistic, musical, and medicinal possibilities of the voice and vocal traditions. By offering individual sessions, workshops, a series of salons with guest artists and producers whose practices focus on different aspects of the holistic voice, HOWL SPACE offers both personalized and group development. This space is for anyone interested in expanding the possibilities of their expressive voice. All ranges of experience, creative goals, artistic practices and styles are welcome!
Friday, September 25th
7pm
Stream for free at TWITCH.TV/OKNO1STREAM
Join us on the internet Friday, September 25th at 7pm for The Kaiser System: The Complications of Big Philanthropy in a Small City with Michael Mason. Michael Mason is a journalist and the founding editor of This Land Press, who has spent much of the past five years investigating the George Kaiser Family Foundation and their influence in Tulsa and beyond. Michael will take us through his research and key findings, and make himself available for any questions. Read the full article here and join us on twitch.tv/okno1stream and okno.one September 25th.
Sunday, September 13th
1pm
Stream for free at TWITCH.TV/OKNO1STREAM
Join us for a Sunday afternoon lecture with Zach Blas, exploring nootropics, Silicon Valley, the Lizard King, queer utopias, and more related to his recent exhibition The Doors.
"A sequel to Contra-Internet: Jubilee 2033—a film that follows author Ayn Rand on an acid trip, in which she bears witness to a dystopian future of the internet —The Doors is the first installment in a trilogy of queer science fiction works that takes on the fantasies, beliefs, and Californian histories that influence Silicon Valley and the tech industry today"
Zach Blas is an artist, writer, and filmmaker currently based in London, UK. zachblas.info
Streaming Sunday, September 13th at 1pm central at okno.one and twitch.tv/okno1stream.
Sex Lives of Dates: A Breakup in Three Acts with Paul Pescador
Sunday, August 30th
9pm
Stream for free at TWITCH.TV/OKNO1STREAM
For OK #1 artist and filmmaker Paul Pescador produces an audio play told over a slideshow of found images. This performance follows young Mara, a Latina Texan who moves with her family west to pick agriculture, where she stumbles upon a young hippy Robert as they find their way into a relationship, marriage as well as adulthood. The three act story focuses loosely on the artist's own parental figures following them over three decades in rural Coachella Valley, California.
Streaming Sunday, August 30th at 9pm central at okno.one and twitch.tv/okno1stream.
Transformative Justice: Addressing Harm and Accountability in the Community with Timantha Norman
Thursday, August 13th
7pm
Stream for free at TWITCH.TV/OKNO1STREAM
In a world where the default tends toward punitive retribution for societal harm, how do we address the root causes, stand with survivors of crime, and forge a positive path forward for our communities? Join us on Thursday, August 13th at 7pm for a livestream with Timantha Norman, executive editor of the Tulsa Star, where we will unpack what transformative justice truly is, why it should be at the forefront of every conversation concerning community empowerment, how to use this framework to address harmful behaviors, and the process of enabling real healing to take place.
Streaming at twitch.tv/okno1stream
Thursday, July 23rd
7pm
$5 Suggested Donation
Stream for free at TWITCH.TV/OKNO1STREAM
Join us Thursday, July 23rd at 7pm central for a reading and discussion with Harmony Holiday. Harmony is the author of four collections of poetry, Negro League Baseball, Go Find Your Father/ A Famous Blues, Hollywood Forever, and most recently, A Jazz Funeral for Uncle Tom. Harmony will read selections from these works, and talk with us about poetry, archiving, and Black music.
Buy A Jazz Funeral for Uncle Tom via Birds LLC here.
And check out Harmony's Afrosonics archive here.
Digital Ecologies with Tess Elliot
Thursday, July 13th
7pm
$5 Suggested Donation
Stream for free at TWITCH.TV/OKNO1STREAM
Join us for a livestream Thursday, July 16th at 7pm with artist Tess Elliot, discussing her augmented reality project Grass Flower Weed and her latest AR app nOaks, presented by Oklahoma Contemporary. Tess will talk about how these projects evolved, discuss native plants and Oklahoma ecosystems, and do some screen-sharing magic for a behind the scenes look at Tess' process.
Check out Tess' project at Oklahoma Contemporary here, and Download Tess' Apps!
100 Years Later: Returning to Tulsa with Lex Brown
Friday, June 26th
7pm
$5 Suggested Donation
Stream for free at TWITCH.TV/OKNO1STREAM
Join us for a very special conversation with artist Lex Brown, as we discuss Lex's research trip to Tulsa last summer. Learn about Lex's ongoing project exploring her family's connection to Black Wall Street, their journey out of Tulsa following the Tulsa Race Massacre, and the process of trying to retrace this history a century later.
Streamed free on OKNO.ONE and TWITCH.TV/OKNO1STREAM
Please email info@okno.one with any questions, and buy Lex's book Consciousness, out now through Genderfail
Making New Futures: Why Abolition Can't Wait with Jaden Janak
Thursday, July 2nd
7pm
$5 Suggested Donation
Stream for free at TWITCH.TV/OKNO1STREAM
During this time where abolition and defund the police are concepts on the hearts and minds of many, abolition scholar and student Jaden Janak presents the case for abolition as a leading strategy to secure the safety and wellness of all.
How do we maintain accountability and public safety under abolition? Jaden will address common questions like "What about murders?" and "What about perpetrators of sexual violence?" Whether you're already fully on board, and want to be a more effective advocate for abolition, or you're feeling like the abolition of police and prisons is a concept beyond your comfort zone... this is an opportunity to learn the history, core concepts, and necessary next steps to take this vital movement forward!
July 2nd - 7pm central - live stream and Q&A at OKNO.ONE and TWITCH.TV/OKNO1STREAM
Jaden Janak is an abolitionist from Tulsa, OK, currently pursuing a PhD in Black Studies at UT Austin. Follow them on Instagram and Twitter @abolition_boi and stay tuned for their Abolition Study Group meeting Wednesday's in July. Read about their incredibly vital work digitizing the archives of The Oklahoma Eagle here!
Tech Support for Protestors with LA Cryptoparty
Wednesday, June 10th
7pm
Stream for free at TWITCH.TV/OKNO1STREAM
This Wednesday, June 10th at 7pm, join us for a livestream with OK #1's cyber-ops division LA Cryptoparty. This tech support session will take you through the best practices to keep your information safe while protesting. We'll explore the known ways police track protestors and how this information is being used. This is an opportunity to familiarize yourself with secure messaging apps, facial recognition, location tracking, and metadata ahead of Thursday's protests in Tulsa. Bring your surveillance tech questions and we'll do our best to answer them! Stream at OKNO.ONE and TWITCH.TV/OKNO1STREAM
P.S.!!! A shipment of 'HF+LF shielding fleece' is on the way. Email info@okno.one if you want a signal blocking phone pouch!!! ($5 suggested donation)
How and When to Lawyer Up: Legal Resources for Artists with Naima Lowe and Sarah Lippek
Wednesday, June 3rd
7 - 8:30pm
$5-15 Suggested Donation to participate in zoom chat directly
Free Stream at TWITCH.TV/OKNO1STREAM ($5 suggested donation)
Artist Naima Lowe has partnered with author/lawyer Sarah Lippek to offer a livestream workshop on legal considerations for artists, authors, performers and other creative professionals.
Proceeds go to Tulsa, OK based artists relief projects.
As artists our work is essential to preserving, creating, and transmitting culture, and offering much needed comfort and commentary during turbulent times. However, too often we're undervalued, underpaid, exploited and treated as though we are expendable by the institutions that we contract with. One way to address this is to educate ourselves on the legal issues that impact our industry and develop a stronger understanding of how to access and utilize legal resources.
During this 90 minute session we'll discuss our own experiences navigating legal systems, discuss common issues in art law, and offer guidance on how to actually find and hire the right lawyer. We'll take some time for questions and share links to organizations and information that can help you with your legal concerns.
Find the stream at TWITCH.TV/OKNO1STREAM ($5 suggested donation) or participate in the zoom chat directly by purchasing tickets through eventbrite. $5-15 Suggested Donation
Accessability:
We will include Live Captioning for this event, and all paid participants will receive access to a recording of the event as well as links all of the written materials that we share. We will be discussing legal matters and there may be some jargon involved, though we're committed to offering clear explanations and speaking as clearly and plainly as possible about the topic.
Financial Disclosure:
This project is supported by Tulsa, OK based art/event space OK#1. OK#1 offers a $300 stipend to cover artist fees, which in this case go towards the time to research and organize this event. The funds that we raise through ticket sales will go towards proving professional live-captioning. All additional proceeds will go towards Tulsa, OK based artist relief projects.
FAQs
Who is this event for?
We've designed this workshop specifically for artists, including visual, performing, and literary artists. However, some of the information will be applicable to anyone who works on a contract basis and/or works within the arts or entertainment field.
Do I need to have a computer to attend this event? We're using ZOOM for this event, which allows you to log in from your computer, tablet or Smartphone.
How do I log in? Once we've received your registration with your valid email address, we'll be in touch with log in instructions.
Will the event be recorded? Yes, we'll record the workshop and make the file available to registered participants after the fact.
What's the refund policy? We do not offer refunds for this event.
Can you help me with my specific legal problems? This workshop is designed to answer general questions about legal concerns, and we'll do our best to point you in the right direction. However, Sarah is not representing you and any insight she provides is for educational purposes only.
$5 -15 Suggested Donation, email info@okno.one with any other questions.




Thursday, May 28th
7pm
$5 Suggested Donation
Stream at TWITCH.TV/OKNO1STREAM
Join us Thursday, May 28th at 7pm for Colossus of Musk - a very special livestream. In response to the recent unveiling of the golden Elon Musk that now towers over Tulsa, OK #1 is bringing in our former art history professor Bill Anthes, and their Rome Prize winning (a very big deal!) colleague Michelle Berenfeld to help us sort through what exactly we're being asked to look at. Professors Anthes and Berenfeld will take us on a journey through the art history of mega sculpture, from ancient wonders to contemporary monuments. Discover the mysteries behind these enormous statues, the desires and motivations that drive their creation, and the legacies they leave behind.

Find the stream at TWITCH.TV/OKNO1STREAM, and email info@okno.one with any questions!
DIY Face Mask Tutorial - by Zuany Perez
Get the pattern available for free here
The Jessica Chastain Trilogy - by Maura Brewer
The actress Jessica Chastain appears in three films: Ridley Scott's The Martian, Christopher Nolan's Interstellar and Kathryn Bigelow's Zero Dark Thirty
In each of these films Jessica Chastain plays a high achieving career woman who suffers from depression.
The Jessica Chastain Trilogy comprises three of Brewer's own films: Zero Dark Birthday (2014), :/nterstellar (2015), and The Surface of Mars (2016),
exploring the work, philosophy, and psychic landscapes of Jessica Chastain.
We hope you enjoy.
Zero Dark Birthday (2014)
:/nterstellar (2015)
The Surface of Mars (2016)
COVID POSTPONEMENTS
POSTPONED - NEW DATE TBD - Jurassic Park: The Musical with Paul Pescador
Saturday, March 28th
8pm
$5 Suggested Donation
Join us at OK #1 on Saturday, March 28th at 8pm for Jurassic Park: The Musical, a three-act performance by Los Angeles based artist Paul Pescador.
Rooted in Paul's third-grade ambition to adapt Michael Chrichton's novel Jurassic Park into a stage play, this semi-autobiographical performance oscillates between the naive ambitions of a young Paul,
as he attempts to mobilize a community around the cause of musical theater, and the overzealous scientists of Jurassic Park, struggling to reign in a creation past the point of control.
This performance is part of a larger body of work, titled The Visitors about the artist's experience growing up in the California Desert.

Featuring fake blood, MORE tap dancing, fossils, etc!

This project was created with support by Tulsa Artist Fellowship. Created by the George Kaiser Family Foundation, Tulsa Artist Fellowship supports both local and national artists while enriching the Tulsa community.

POSTPONED, NEW DATE TBD


POSTPONED - NEW DATE TBD - Indigenous Perspectives in Science* with Apollonia Piña
*with some reflections from the medical professional school frontlines.
Saturday, April 11th
7pm
$5 Suggested Donation
Join us at OK #1 on Saturday, April 11th at 7pm for Indigenous Perspectives in Science* (*with some reflections from the medical professional school frontlines.)
a talk by interdisciplinary researcher Apollonia Piña (Mvskoke (Creek) / Xicana), that touches on the subjects of indigenous perspectives in science and math, classism within medical professional programs,
meritocracy myths, and the argument why a more radical approach to science is needed. This talk is based on her personal research and empirical experiences within academia.

POSTPONED DUE TO COVID-19, NEW DATE TBD

$5 Suggested Donation, email info@okno.one with any questions.


The Museum of Fred with Fred Beshid
Saturday, March 7th
8 pm
$5 Suggested Donation
The Museum of Fred was founded in 2000 by Fred Beshid, "to promote awareness of the contributions made by amateur artists to American cultural heritage."
Now going twenty years strong, the museum has grown into a premiere collection of thrift store paintings, preserved and organized into convenient categories:
Animals
Boats
Landscapes
Pets
Portraits
and Western

Join us at the storefront Saturday, March 7th at 8pm as Fred himself takes us on a journey through the world that is The Museum of Fred,
see the gems of the collection, and worship at the altar of amateur thrift store painting.

$5 Suggested Donation, email info@okno.one with any questions. Refreshments provided.


Saturday, February 22nd
1-4pm
$5 Suggested Donation
The workshop of the millenium is here! A new class for a new era! Introducing... How to Tap!
a workshop with Tulsa-based artist and tap dancer Amber Marie Deen.
Join us at the storefront on Saturday, February 22nd from 1-4pm as Amber Marie Deen teaches YOU how to TAP.
No previous experience or tap shoes required for this revolutionary new workshop. We'll spend the first bit of the class crafting our very own tap shoes (bring old sneakers),
before Amber takes us through some of the essential steps of tap dance, and how to link them into our own choreographies
But that's not all! Sunday, February 29th at 8pm aka LEAP DAY, we present to you Tulsa's premier Tap Dance Recital
Friends and Family are invited as we take all that we've learned from this three hour workshop, and dazzle you with incredible displays of talent.

$5 Suggested Donation, email info@okno.one with any questions.
Cheaper Than the Beer: Punk and the Art of Slowness (A Blatz Listening Session) with Pablo de Ocampo
Wednesday, February 19th
8pm
$5 Suggested Donation
Join us at OK #1 on Wednesday, February 19th at 8pm for Cheaper Than the Beer: Punk and the Art of Slowness, a Blatz listening session with Pablo de Ocampo, exhibitions curator at Western Front in Vancouver, B.C.
What could be learned about slowness from the short lived Berkeley punk band Blatz's 1990 7" EP Cheaper Than the Beer?
In this listening session, curator Pablo de Ocampo will play a selection of music to try and think through relevance and implication of punk records from the 1980s and 1990s to contemporary art practices.

$5 Suggested Donation, email info@okno.one with any questions.
Feminism and the Final Girl with Kris Rose
Sunday, January 26th
8pm
$5 Suggested Donation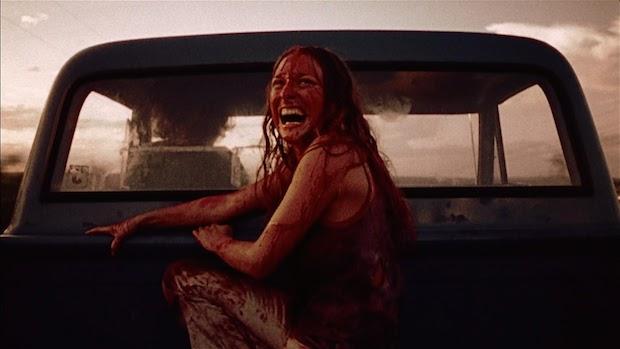 Join us at OK #1 on Sunday, January 26th at 8pm for Feminism and the Final Girl a tribute to 80s horror
with Tulsa-based writer Kris Rose.
In this autobiographical clip-show, Kris walks us through some 80s horror classics, and how their blood-soaked "victims" shaped young-Kris' ideas of feminism.

"Growing up in a small town in Oklahoma as a weird child from a crazy home, I found role models few and far between.
I mostly escaped my dreary and sometimes terrifying existence by watching tons of movies, mostly horror movies.
In this genre I found life lessons about being a woman, surviving horrible circumstances beyond your control, and how to spot creeps at a thousand yards.
Join me for an evening of clips and observations from some of my very favorite movies that influenced my idea of feminism as a young girl.
Featured movies include Hellraiser and Hellraiser II, Texas Chainsaw Massacre 2, Waxworks, Night of the Demon, and a few more surprises."

$5 Suggested Donation, email info@okno.one with any questions.
Dyeing and Undyeing with Sydney Smith
Sunday, January 5th
4-7pm
$5 Suggested Donation
Join us at OK #1 on Sunday, January 5th from 4-7pm for Dyeing and Undyeing
with KCAI fiber artist Sydney Smith. Sydney is coming home to Tulsa for the holidays,
and we are eagerly exploiting their visit to bring you an afternoon of food, beer, and dyes.
Sydney will take us through the process of creating your own dye from walnuts,
meanwhile we'll learn the basics of undyeing with thiox, a chemical used to strip fabric of its color.
We'll also explore some short youtube-based fabric experiments, and participants will leave with their own walnut ink.
Fabric will be provided, but feel free to bring your own fabric and garments to dye or undye!
This is a drop-in workshop with no RSVP required. Vegan and non-vegan food options will be available!

$5 Suggested Donation, email info@okno.one with any questions.
*update, slight changes made to workshop plans, we will explain when u get there!*
See the worksheet from the workshop here!
Saturday, December 14th
Noon-6pm
Bring Ca$h to $pend
Join us at OK #1 and Forty Year Vintage, on Saturday, December 14th from noon to 6pm for the original... the official... the one and only...
ROUTE 66 SWAP MEET!
We're teaming up with our neighbors at Forty Year Vintage ~~just in time for the holidays~~
to host the finest gathering of merchants and vendors Route 66 has ever seen.
Featuring! Art from Tulsa artists! Furniture! Tamales! Knick-knacks! and much much more
Don't miss out, bring cash!!

The Route 66 Swap Meet is free for vendors to participate, but space is limited.
Please email us at info@okno.one if you'd like to sell your wares!
Beadworking and Featherworking workshops with Barry Belindo
Beadworking - Saturday, November 30th
12pm-3pm
$25 Fee, RSVP at info@okno.one
Featherworking - Sunday, December 1st
12pm-3pm
$25 Fee, RSVP at info@okno.one
Join us at OK #1, on Saturday, November 30th from noon to 3pm, and Sunday, December 1st from noon to 3pm,
for beadworking and featherworking workshops with Kiowa/Pawnee artist Barry Belindo.
Arguably one of Oklahoma's greatest living bead and feather workers, Barry Belindo is indulging us with a weekend of art instruction that you must not miss!
Beadworking is an all-purpose introductory workshop, open to everyone and anyone.
Sunday's Featherworking workshop is geared towards featherworking for ceremonial regalia, so is not meant for the casually curious.
If you do not identify as Native American, indigenous, or First Nations, please attend our beadworking workshop instead!
Both workshops are $25 each, space is limited, please RSVP at info@okno.one.
Pretend and Believe: A Beginner's Guide to Advanced Play with Suzanne Schenewerk
Thursday, November 14th
7pm
$5 Suggested Donation
Join us at OK #1, on Thursday, November 14th at 7pm for an introduction to live-action role-play (larp),
by Tulsa-based game designer Suzanne Schenewerk. We'll explore the potential of larping as an artistic practice as well as a pastime,
as Schenewerk takes us through the history and breadth of live-action gaming, from interactive theater and improv,
to large-scale multi-day historical recreations, to short-form games for just a few individuals.
We'll consider larp's potential for performance, for self-reflection, for building empathy, and for creating new personal narratives.
The discussion will end with a brief workshop, introducing some basic larp techniques and a quick game.

7 Minutes in Heaven organized by Liz Blood
Tuesday, October 22nd
7pm
$5 Suggested Donation
OK #1 presents! "7 Minutes in Heaven" organized by Liz Blood, and featuring readers Deborah Hunter, Rhett McNeil, Kris Rose, and Moheb Soliman
Each reader will present a complete story in seven minutes and one wild-card reader will be chosen from the crowd. It could be you!
Bring your seven-minute-or-less story to the event.

THE READERS

KRIS ROSE
Kris Rose grew up in Oklahoma, but spent her youth traveling the U.S by car, train, Greyhound, and thumb.
She is currently writing a book about the Tulsa punk scene for Microcosm Publishing and resides in West Tulsa with her five cats,
four chickens, two dogs, and one husband. If she could choose any other career besides writer,
it would be a late night TV horror movie hostess or the owner of an old-fashioned traveling dime museum.

DEBORAH HUNTER
Deborah J. Hunter, a native Tulsan, is a poet, spoken word artist, essayist, actor, teaching artist, workshop facilitator and social justice activist.
She was presented with a Woman of the Year Pinnacle Award in 2018 and was a 2013 Oklahoma Poet Laureate finalist.
Her work has been published in journals, magazines, and anthologies.
She was awarded the Tulsa Performing Arts Center diversity grant in 2005 and again in 2011 to present her one-woman performance piece in poetic monologues,
"Amazons, Gypsies and Wandering Minstrels." Because of its significant and timely message about women living with trauma,
her most recent essay, "Salvation," appears in the newly released book, Voices from the Heartland, Volume II.

MOHEB SOLIMAN
Moheb Soliman is an interdisciplinary poet from Egypt and the Midwest whose writing, performance,
and installation projects are often oriented by themes of nature, modernity, identity, and belonging.
His forthcoming book through Coffee House Press, "HOMES," explores these through the site of the Great Lakes bioregion/borderland.
Moheb's work has been supported by such institutions as the Joyce Foundation, Banff Centre, and diverse art and public spaces in the U.S. and Canada.
He has degrees from The New School for Social Research and the University of Toronto and was Program Director at the Arab American lit and film organization Mizna before joining the Tulsa Artist Fellowship in 2018.

RHETT MCNEILL
Rhett McNeil is a translator and writer of various sorts from Texas.
A Tulsa Artist Fellow, he teaches, he writes, he reads in public occasionally, he plays baseball a lot, he plays music here and there.
Most of all, he reads.
Wednesday, October 9th
8-10pm
by donation
OK #1 presents! "One Piece, One Portrait" with Los Angeles based artist Ian Byers-Gamber.
Bring your art and yourself to OK #1 on Wednesday, October 9th from 8-10 pm,
for donation-based portraits and art documentation by our esteemed visitor Mr. Byers-Gamber.
Art documentation is an art in itself, requiring the photographer to capture the details and true colors of the work,
while showing your art in the best light possible. Fortunately for us! Ian is a professional photographer of both art and people,
and will be lending his services towards both. Artists of Tulsa, please take advantage of this chance to get a beautiful portrait of yourself,
and photograph of your work. You will not be disappointed!
Ian Byers-Gamber is an artist and freelance art documentarian in Los Angeles, CA. See his work at ianbyersgamber.com, and follow him on instagram @bamblerdander
Grand Opening... Tulsa Talent Show!
Friday, September 20th
8-11pm
Join us for the grand opening of OK #1 with Tulsa Talent Show a talent show for Tulsa!

All are invited, don't be shy!
Any effort no matter how unremarkable or poorly conceived will be applauded.
We encourage all to sign-up, and will do our best to accommodate all acts and participants.
5 minute time limit may or may not be enforced. Intriguing prizes to be announced!

To sign up or get more details, email info@okno.one.

Eligible contestants include anyone with...
Abilities, knowledge, skills, stories, collections, curiosities, or talent!

Examples may include...
Animal trainers, beekeepers, clowns, dancers, entertainers, farmers, gamers, HVAC technicians, interpreters (dreams or languages), jockeys, kickboxers, LARPers, magicians, noodlers, oncologists, preppers, quilters, reptile people, synchronized skaters, troglodytes, ultimate fighters, ventriloquists, wedding singers, xylophonists, yearbook editors, or zumba instructors.

FREE TO ALL